Dogwood Pet Lodge
A Dog's Paradise
We offer boarding and daycare.
Dogwood is a Dog's World
Dogwood Pet Lodge is located in a beautiful country setting on 7 lovely acres. Our guests often see deer, turkeys, rabbits and occasionally blue herons. We strive to keep our facility very clean and odor free. Each camper has his or her own private indoor quarters. We offer individual dog play or play groups in our large outdoor play yards for outside play time. The facility is heated and air conditioned with exhaust fans to keep the fresh air flowing.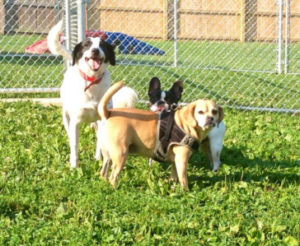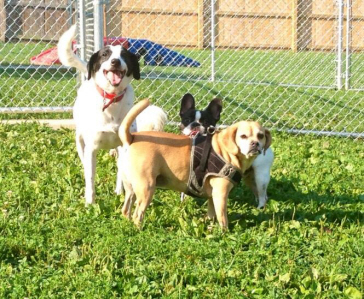 Personalized Attention
Dogwood Pet Lodge is pleased to offer individual dog play time and nature walks to our clients. Please ask about this service when making reservations or dropping off your dog.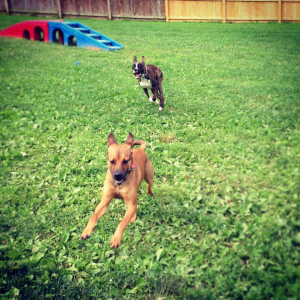 Classic Canine Accommodation
Classic accommodations include four potty breaks daily along with playtime sessions throughout the day, a constant supply of fresh water, comfortable "hammock-style" or quilted bedding plus soothing background music at no extra charge. Customized meals & medications available for additional fees. All rates are per day. You are charged for the first and last day's stay regardless of what time you drop off your pet. All rates are subject to change without notice.

Drop Off Doggy Daycare

Doggy daycare is available for daily visitors Monday thru Friday.

Dogs must be dropped off and picked up during normal hours

Doggy Daycare while Boarding